The piece below was written during the 2023 WGA and SAG-AFTRA strikes. Without the labor of the writers and actors currently on strike, the art being covered in this piece wouldn't exist.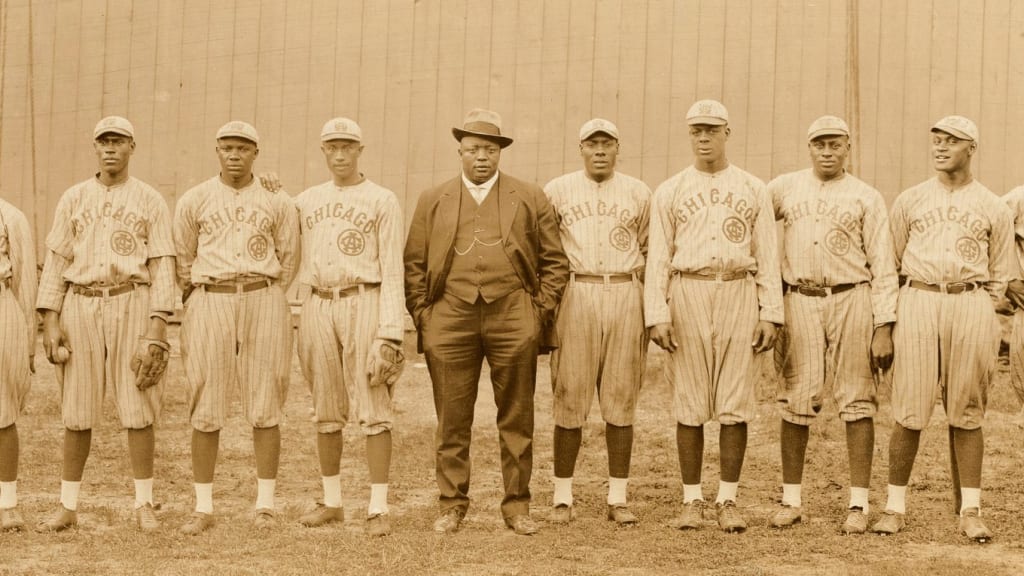 The story of Negro league baseball is in many ways the story of the Civil Rights struggle in microcosm, played out on a specific stage – that of the baseball diamond.
In the new documentary The League, filmmaker Sam Pollard (MLK/FBI, Citizen Ashe) imparts not only a history of Negro leagues baseball, but something of its incredible potency and meaning. It's a surprisingly involving film, and as often as I was enraged by the descriptions of racism, I was also deeply inspired by some of the stories told.
The film is relayed through many interviews with both knowledgeable historians and primary sources, providing a rounded look at a fascinating subject.
The Negro leagues were essentially the result of American segregation across color lines, including the official position of Major League Baseball to not allow the inclusion of black players in its clubs. But while black-rostered teams were created both organically and in direct response to exclusionary racism, Negro baseball also provided a unique experience – a safe space and a social construct for the black community.
Perhaps the most important aspect of the film is that it communicates this idea so understandably, clearly making the statement that the Negro leagues weren't just an imitation of MLB, but rather that something special was at work.
In many ways the Negro leagues were even superior. The film describes a flashier, higher-risk style of play – stealing bases, performing acrobatic catches, and executing double plays – that was something of a signature style for Negro league play, much more dynamic and exciting and than conservative mainstream ball – and this while often playing 2-3 (or more) games per day.
Barnstorming matchups between Negro League teams and Major League players also occurred; demonstrating that not only could black players hold their own against the Majors; they tended to win.
Through identifying and sharing the stories of key clubs, owners, and players who advanced the game, the film not only shares history but vitalizes it. We also learn about the experience off the field as well as on it: extensive traveling through hostile territory, denial of hotel accommodations or restaurant access, and playing multiple games daily in order to generate a meager income.
One thing that stuck out to me as an interesting fact was that the leagues' rosters included not only black players, but brown ones as well. Central American and Black-Latin players were also not welcome in the Majors, and thus found their way into the Negro leagues in order to play ball.
No telling of this history could be complete without discussing the incredible story of Jackie Robinson breaking the color barrier, but to its credit The League places Jackie's tale in the context of the larger movement rather than making it the focus. (Robinson's story has been covered brilliantly in Ken Burns' recent Jackie Robinson documentary series, as well as with feature film treatment in the incredible 42 starring the late Chadwick Boseman, both of which I highly recommend).
The film uncovers a lot of gems; One unexpected truth that Pollard explains that I found particularly sobering: the breaking of the color barrier and integration of Major League baseball was not without its downsides, not only putting the Negro league teams and their owners out of business, but resulting in the loss of that special very "our space" that had once flourished.
If there's one thing I can't quite get behind it's the film's title. There's a commercially confusing element of sharing a title with an FX TV series from just a few years ago, which I hope doesn't work against it. I'm also not sure I understand the title uses the singular form of "League". It seems something of a misnomer as there were several major Negro leagues, and still more more minors besides – but I would guess that this singularization is a statement of oneness: the solidarity of Negro baseball as an experience shared by a community of players, clubs, and their fans in a certain place and time.
---
On the VOD Edition
I purchased and watched this film on AppleTV/iTunes, which includes a handful of additional interview segments as "iTunes extras". My favorite among these snippets was a historian describing his many hours spent poring over microfilm, gathering old articles, box scores and statistics to formally document them, and even being overwhelmed with emotion by uncovering lost statistics of great unknown players, forgotten by history but now reinstated in the modern record.
Disappointingly, the subtitles on the iTunes release are riddled with typos – an unfortunate trend that's true of a lot of new releases these days.